discipleship
training school
Due to COVID19 we had to replan our DTS schools for this year. Come back in some days, as we are planing to have a two track, outdoor and worship DTS rolling out in September. That means, you are able to choose one track that we offer during the school. If you already have questions send us an email or check our latest facebook or instagram posts!
You're about to embark on an adventure with God that will change your life. In six intensive months, you will learn about God and yourself, experience different cultures, and learn what it means to truly follow Jesus.
A discipleship training school (or DTS) is a full-time program that consists of two parts: lecture phase and outreach phase. In the lecture phase, you will learn more about God and His Kingdom. You'll learn not only from lectures, but also from community living and practical training. The outreach phase focuses on applying what you learned during lecture phase through a cross-cultural experience.
Let the journey begin!
---
People changed by GOD will always bring change around them
---
Countries WE have visited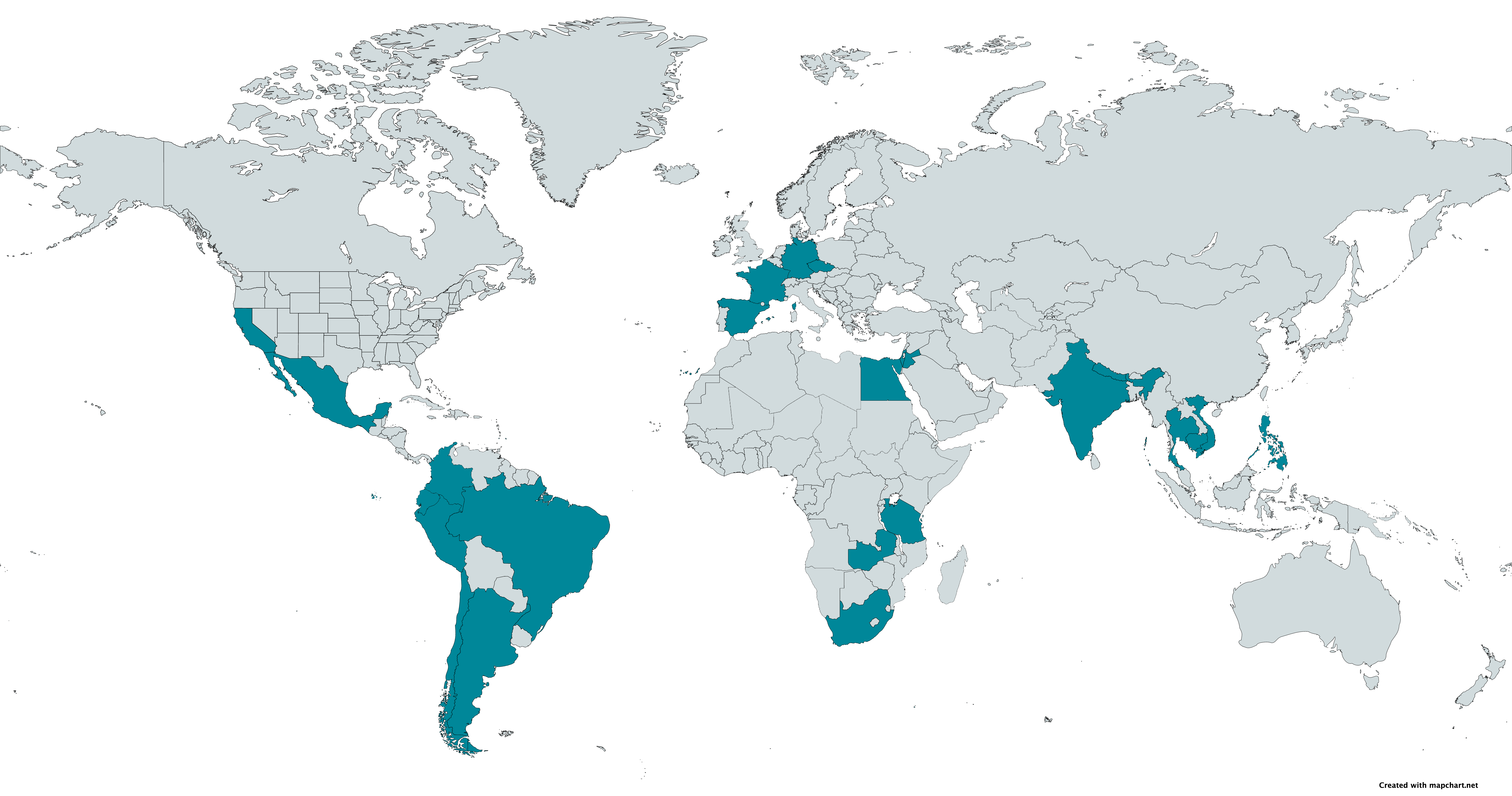 Cambodia, Vietnam, South Africa, Middle East, Czech, France, USA, Mexico, Equador,
Peru, Columbia, India, Nepal, Brazil, Thailand, Spain, Antilles, Zambia, Tanzania, Chile, Argentina, Phillippines